About Us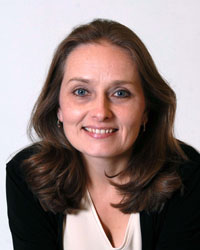 Kimberly Fritz, M.Om., L.Ac.
Kimberly is the founder and lead practitioner of Green Dragon Acupuncture. She earned her Master of Oriental Medicine degree (M.Om.) in 2003 from the Minnesota College of Acupuncture and Oriental Medicine (MCAOM) at Northwestern Health Sciences University in Bloomington, MN. She holds certifications from the National Certification Commission for Acupuncture and Oriental Medicine (NCCAOM) in both Acupuncture and Chinese Herbology, and is licensed by the Minnesota Board of Medical Practice. Kimberly has also completed advanced training in Pediatrics. Currently Kimberly is pursuing her Doctorate in Acupuncture and Chinese medicine.
Kimberly is married and has four children (30, 28, 23, and 11). Some of her interests and hobbies include gardening, reading, fitness and cooking. She enjoys traditional cooking and has a lot of experience in modifying recipes to be free of particular allergens, for example gluten and casein. She is familiar with GF/CF dietary interventions (celiac, autism) and uses Chinese food therapy in clinical practice as well as personal practice. As part of her health regime, she is partial to running, yoga (has certified yoga instructor training) and qigong. In 2019, she began her studies in Tae Kwon Do, and currently holds a purple belt.
"Chinese medicine isn't just a career choice, it's my way of life. The fundamental principles lend not only to achieving health, but a balanced, more satisfying way of life. I enjoy practicing, and teaching these fundamentals every day."
---
Nhan Trinh, M.Om., L.Ac.
Nhan is a Traditional Chinese Medical practitioner that has graduated from Northwestern Health Sciences Univesity (NWHSU) in December 2015 with her Master of Oriental Medicine. She is a Diplomate of Oriental Medicine through NCCAOM. Nhan also has a Bachelor degree in Chemistry from the U of M and an Associate degree in Massage Therapy from NWHSU. She is certified through NCBTMB for massage therapy. Nhan has a strong value on continued education and likes to advance herself in higher education with the purpose of providing exemplary care to her patients.
While Nhan is knowledgeable in all facets of Chinese medicine, she has some extra specialties in Tui Na (Chinese bodywork), Swedish massage, Trigger point massage, Neuromuscular therapy massage etc.
Nhan believes quality care requires both effort from the patient and the practitioner. Only when working together, and meeting the patient where he or she is, will bring the balance and harmony, as well as success to the treatment. She likes to help people meet their own realistic needs and lifestyle by utilizing our Traditional Chinese Medicine methods.